Access information you've never seen.
A collection of information for a range of users from FM Operators to Insurers or Consultants.
Accessing information not seen before.
The GWTI Foundation Dashboard works with the Observer, a unique combination of technologies to provide access to real time information delivered in graphs, charts and plain English. 
A collection of information for use by FM operators, insurers and consultants accessing not seen before information and enabling risk, cost and carbon reduction.  
Data may be presented across a portfolio of buildings accessed via maps or listing.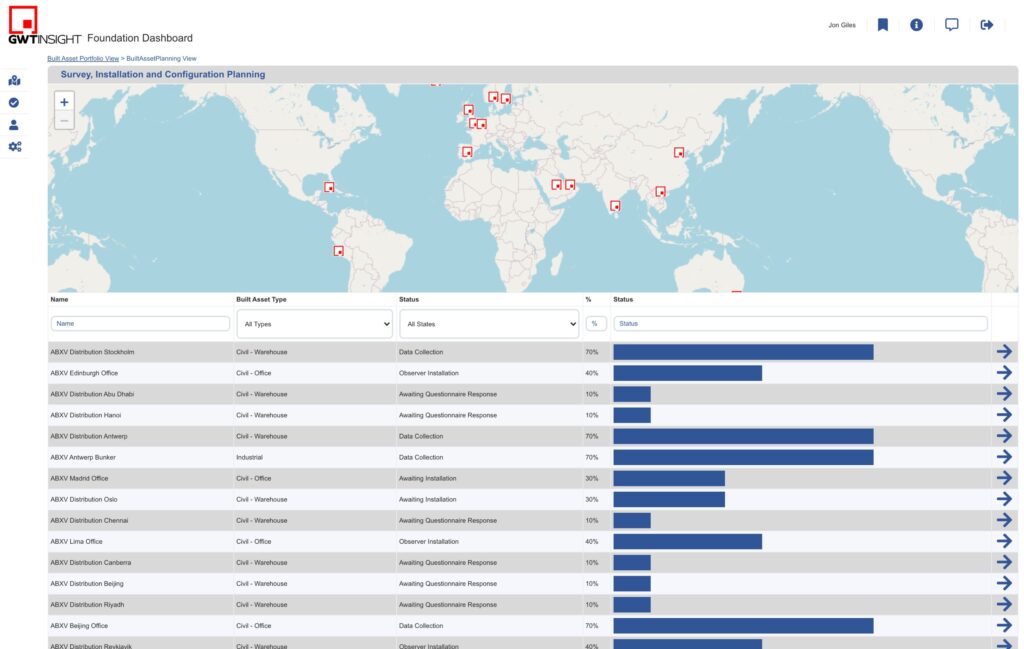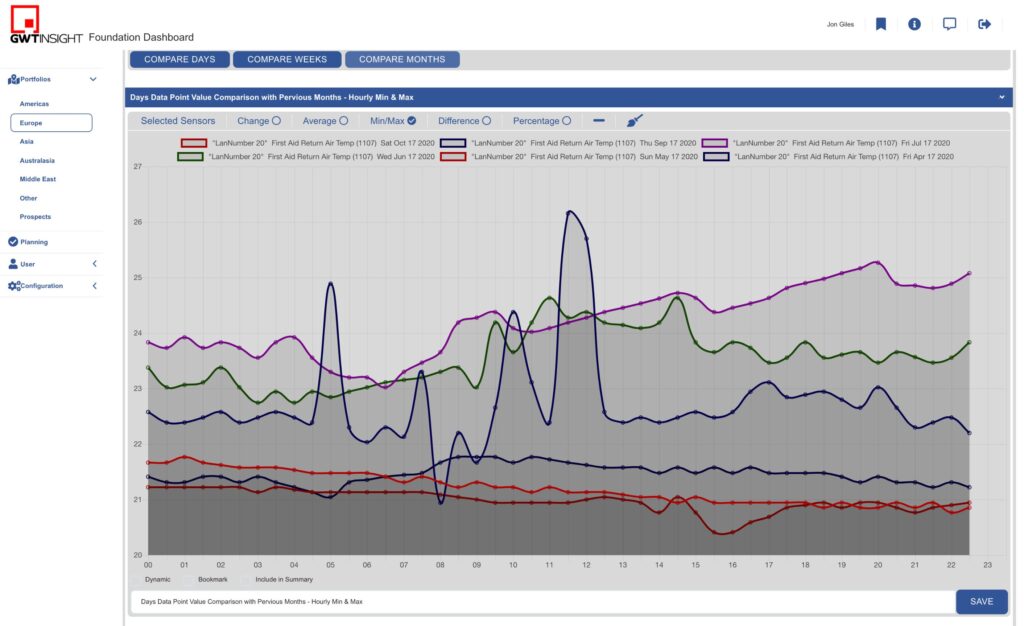 From the top line a user may drill down to buildings, zones, systems or equipment.
Data is presented in graphs and charts, facilitating observations in real time and overtime. 
A range of presentation types makes new observations possible. 
These underpin opportunities to reduce risk, cost and carbon in commercial building operation.
The Foundation Dashboard may be accessed from multiple devices running on modern browsers, on tablets, laptops and desktops.
The GWTI Observer and Foundation Dashboard are provided as a package and may be leased over a period of 36 months. 
The package includes;
Self-Install Observer, data feed, service and access to the Foundation Dashboard for a period of 36 months. 
At the end of the lease period ownership of the Observer transfers to the purchaser. 
Continuing use of the Foundation Dashboard, Service and Data may subsequently be purchased on licence for periods of 12 months.
Repairs and replacement warranties are provided for the period of the lease and as part of on-going licence periods.
Our standard lease terms can be found in the GWTI Observer Lease